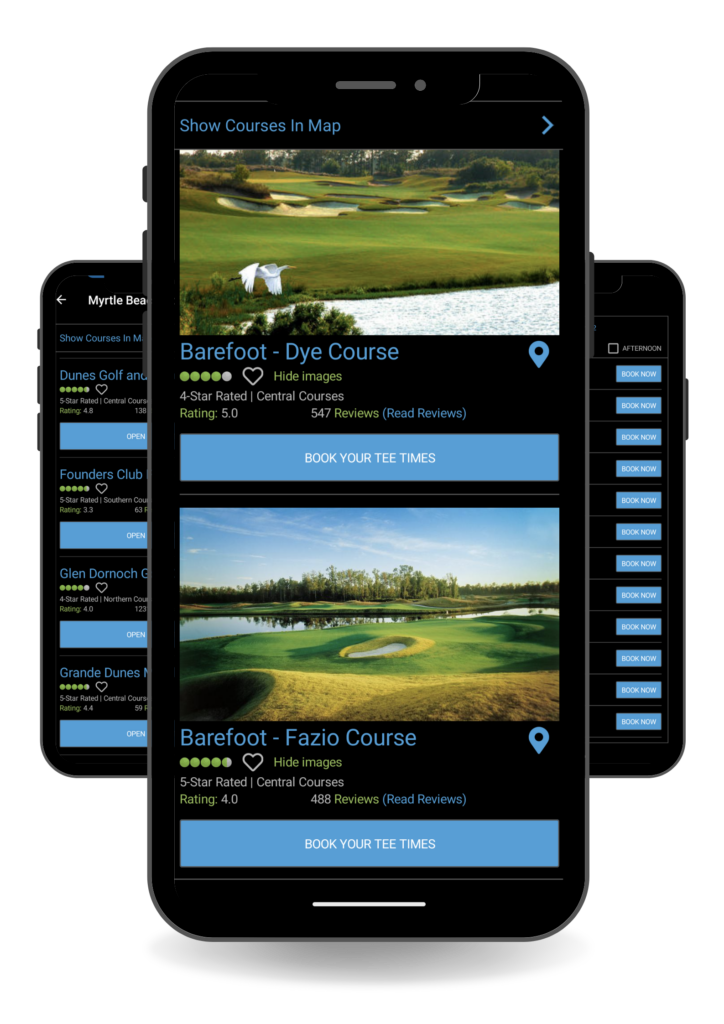 ALL IN ONE
Your Myrtle Beach Golf Companion.
Easily book live tee times, read golf course reviews, access to GPS yardages and get instant access to exclusive local restaurant deals + more!
"Book Tee Times, Golf Trips, and More in the Myrtle Beach Golf App"
MYRLTE BEACH GOLF SIMPLIFIED
The Perfect Caddy.
Dive into the ultimate golfing experience with the Myrtle Beach Golf App, your pocket-sized caddy and guide. Whether you're a seasoned golfer or just beginning to explore the greens, this app introduces you to 80+ stunning courses, all waiting for your swing. Read honest reviews, book tee times with ease, and navigate courses with pinpoint GPS accuracy. But it's not just about the golf; explore Myrtle Beach's attractions, stay updated with local golf news, and grab exclusive dining deals. Elevate your golf getaway; let Myrtle Beach Golf App lead the way. Don't just play; play informed.